Niyo Global Card Special Features
Accepted in over 150+ countries (Including within India)
No annual card fee
Zero Forex Mark-up
Live currency rates
NiYO Mobile Application
Universal acceptance (ATM Withdrawal, POS, Online)
24x7 Whatsapp customer support
Load or reload on-the-go without any extra mark-up costs
Experience other benefits like

:- 
High Security Support
Real Time Transaction tracking 
Lock/ unlock or block your card on the go
ATM locator and much more!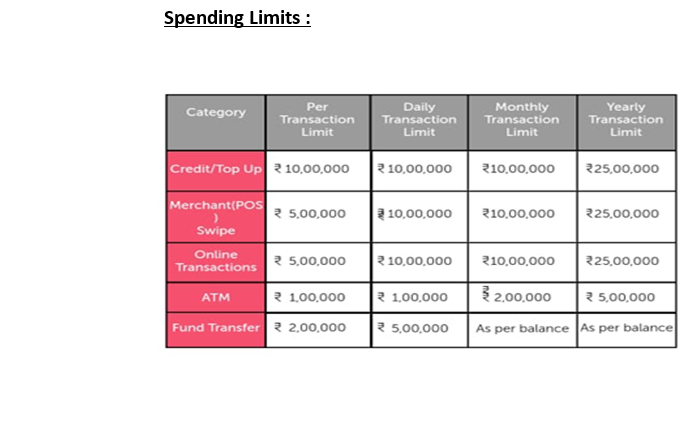 KEY BENEFITS: 
Quick and Convenient Load/Reload:

 The NiYO Global card can be loaded/reloaded anytime anywhere using Online/Phone banking facility. Any savings/current account can be used to load the card via NEFT/IMPS. This allows customers to add money to the NiYO card on the go.

No Encashment of currency:

 

Funds added to the NiYO card always remain in INR. Once back in India, the card can be used in India as well just like any other debit card. Funds from NiYO card can also be transferred back into any other bank account straight from the NiYO mobile application.

Double Currency Conversion is Negated:

 

Most multi-currency cards are limited to 20-22 currencies and travelers today have to double convert currency if travelling to any county outside their 20-22 countries (Example: Iceland, Vietnam, Indonesia, Sri Lanka, Chile, Mexico etc.) The NiYO card is valid to transact in over 150 currencies across 170 countries. The INR auto converts into the transacted currency at the time of use. This negates the need to double convert currency.

NiYO Mobile Application:

 

 

The NiYO application allows customers to avail features like transaction tracking, live exchange rate tracking, ATM locator, lock/Unlock or Block card facility, customized statement generation and much more.

 
 

Universal Acceptance:

 

The NiYO Global Card can be used for ATM Withdrawals( At All Visa ATM's), POS swipes and Online Transactions in over 170 countries across the globe including within India.