Cheating Trawellday by doing business without giving receipt Sample 1]
While Working in Trawellday he made a Partnership agreement and started Aone India Travels ,
He offers fake work visa and fake certificates in Delhi,
Upto 6 Months he was sitting in his office (Aone India Travels) And taking salary from Trawellday,
After Resignation from our office he called our staff and ask our company email and our operating software passwords to convert our business to his company,Our Staff reported this matter to proprietor and they questioned,Mr Daleep threaten our staff that he will kill him if he told anymore details to proprietor.
On 4th May Proprietor asked about the missing amounts Daleep Chander along with local rowdy Suresh - Staff of Bipasha Holidays now Aoneindia Travels,( See Photo Click Here ) and friends attacked Proprietor of Trawellday with Weapons, To Read More Details Click Here.
On 04th May 2016 He confessed the wrong things he done and given Apology letter and begged the legs of proprietor of Trawellday two times that is witnessed by our staff and his partners of his new company Aone India Travels Mr Pankajkumar Singh ( Bipasha Holidays ) Mr Pawankumar and Miss NITIKA JAIN partners of Thrump International ( another product of this gang ),Copy Below attached.About Cash he cheated us not mentioned because of mutual understanding.This Meeting is conducted in Thrump International office in Apsara arcade Delhi,Copy of our agreement is forwarded by Pawankumar from Thrump International Email.. Click here to view Email.with that agreement we agreed not to take action against him and thinking of his family we didn't lodged any complaint in Police.
He is sending threatening emails saying that he will send Gunda people to Kill proprietor and his family ,when we checked the IP address its coming from Bipasha Holidays ( Now Aone india tvls )Click to read his email.
In 3 years he looted our office ( He is in his email tells above ten Lakhs ) we don't know the correct figure but we know he buyed a flat for 35 Lakhs,No source of income other than our salary,He registered the flat on 2 Lakh Fifty thousand only,for Agreement copy Click here 1,2,3,Balance 32 Lakhs fifty thousand he given in Black money.What is the source of this black money ? We can buy a flat in 2.50 Lakhs in Delhi ? Can a person make 35 lakhs in 3 years with apx salary of 15k ? We are sure that he looted our cash as he mentioned in his email.
Latest News:
He made again problems in Aone Travels ( May be tried to cheat them ) and they throw him out,Mr Pankaj Kumar told that they terminated him from his company ( Click Here to read Pankaj's Email ) ,Now he started his own office in Below address,
2151/11-A, 1st Floor, office No.-1 new Patel  Nagar 
Metro P. No -248 , Near  Ramesh Namkeen Bhandar
New Delhi - 110008
Phone - 011-39171386
Mob: 9650062268 / 7289057341,
Note : He is a person who got a Govt Job as a Labour in his early age were terminated because of his criminal activity and was working as waiter in a Hotel in Karol Bagh,
He takes office cash and give for high interest to people and one of the such he threaten to extract cash got suicided around one year ago.
OUR Request to Prime Minister Shri Narendra Modi Click Here ( Coming Soon )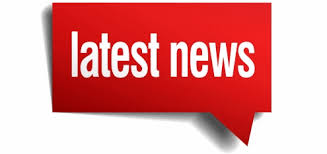 Latest News ( Nov 28 2016)
He tried to delete his details from our website by giving cash to local police and they called us 3 months ago , Now he is sending legal notice through a advocate and asking 60000 rs click here to view advocate notice,First time we are seeing a advocate sending a legal notice for a thief (we put that notice to our dust bin ),This webiste prevents him from doing another Cheating ! Now also he is collecting cash from our old clients with our stolen receipt books,That is why we indroduced Receipt with Hologram.
This customer is Cheated By Dallep Ram

photo and name is deleted because police came to our office and insisted to delete,These is Daleep Ram's Play click here to view his capacity,

we have cctv record that we will submit to court !!!!

In 1st Dec this person named Mr xxxxxx,Holding Passport No xxxxxxxx,came to our office asking Dallep saying that so many months ago he given his passport and 60000 rs for Australia Visa ( Not Legal way ),Dallep is taken this documents not on Trawellday Receipt,He never return his passport or cash,This customer is searching Dallep in Delhi,

This gang is collecting up to 5 lakhs from clients and fake recruiting people to so many countries,

Now also this recruiting is going on in Apsara Arcade building without Govt Recruiting Licence,Authorities are sleeping, This gang have 3 to 4 offices in various names.

If anybody given cash to Dallep without cash Receipt of our company when he was working in our company ,please report to Mr Thomas V.J @ 9242900636,We will help you !!!

Latest Developments :

Dallep Called the client now returned the passport and money and told him to call Thomas and say that i did' t Given any cash to Dalleep,Yesterday this customer came to our office and threaten us that he will call police...he taken photo of Daleep which is pasted in our notice board also.....we have cc tv footage of his perfomance in our office.This client was doing a Visa to australia in a illegal way,

This client called Daleep for refund of Rs 60000/- He don't have cash that is why he send a Advocate notice asking Rs 60000/-I take this time to tell to his advocate that there is somany ways to make money,pls advise your client as you people knows better,This type of people really helps this type of frauds !!!

Police Department will not take action against them because this people are giving cash to them as per their email Click here to view their Email,We have to approach Higher authorities.Police will take action on us !!!!!

These people offer Visa without Documents click here to view their rates send by Email.
This is the letter of apology below attached is given by Mr Daleep to Trawellday Proprietor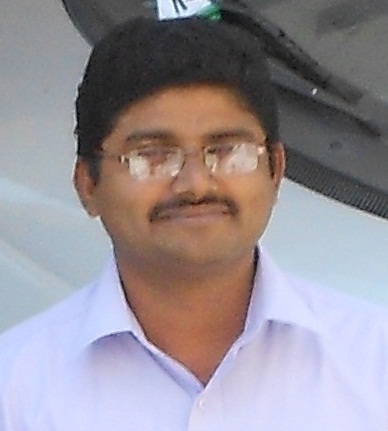 Permanent Address
03, Second Floor, 726 Romana Plaza, Street No. 11, Axis Bank Building, Narayanaguda Road, Hyderabad, Telangana 500029
Present Address
Embassy Attestation Experts
Shop No:6 First Floor, LIG-145/6, Phase-III, KPHB Colony
Kukatpally, Hyderabad – 500072

(Land Mark: 200 meters away from Brand Factory/BSNL Office on the way to Temple Bus Stop)
Coming soon in new Names
This is to inform and notify all Public that with effect from 12th Jully 2014.Mr Joby Abraham whose photographs are appearing above are no longer in employment or any association with Trawellday Tours,
Any representations made by him after the said date are not binding on us,Person dealing with him will do so at their own risk and consequences,Trawellday Tours will not be responsible for the same.
We found him doing :
He Lost one Passport with American Visa before.

Now He taken 5 Certificates and one Passport,He tells he lost it in some Shopping Mall in duty time,We are not authorize him to carry our documents to Shopping Mall since we have Blue dart Document Pickup from our office Daily,We doubt he might sold passports to some groups that linked with some illegal activities . Fir is available in various police stations in Hyderabad.

While Working in Trawellday He Parallelly done same Business just Two Kms near Trawellday Tours and converted Trawellday Customers to his office secretly ,

He opens office in one name ( Travel Needz ) Similar problems may be happened now he started in another name ('Embassy Attestation Experts') Those who does business with this careless person will do so at their own risk and consequences.

He tried lot to close our company through his web site developers they haked our web site and putting irrelevant keywords to get it down,
See his web site it self says his motive, But still we don't make any complaint, This page is to caution the puplic about this type of persons.