Dubai Visa Stamping Process
Dubai Visa Stamping procedures
Effective from 14 Dec 2020 UAE Visa Processing Started in Trivandrum UAE Consulate.(Abu Dhabi,  Ajman,  Sharjah,  Dubai,  Fujairah,  Ras Al Khaimah,  Umm Al Quwain)
If you get information from a UAE employer that your work visa has been applied then you can take Medical from a Gamca approved clinic and proceed for visa Stamping Process,For Medical & Visa Stamping no need for original visa. We can help you in UAE Employment Visa Stamping from UAE Consulate Trivandrum,Kerala.We can assist you in visa Stamping in Trivandrum UAE Consulate.
UAE Visa Stamping Process :
1st Step : We have to take a medical appointment from Gamca Approved clinic,Gamca Slip will have the clinic address,We can generate Gamca slip for you and you can complete the Medical within 1-2 working Days.

2nd Step : After taking Medical the same must be attested from UAE Consulate at Trivandrum,We can assist you in attestation it will take 1 to 2 Working Days,

3rd Step : Giving Fingerprint and Visa Stamping in UAE CONSULATE - KERALA,We can assist you to complete all these processes hassle free in Thiruvananthapuram, Kerala,Visa processing time is approximately 2 to 3 working days, after stamping we can courier the passport back to your address so that you can avoid staying in Trivandrum for more days.


Note : Urgent Service Available : Send us Visa Reference No /Medical Copy and Passport Copy to info@trawellday.in for booking Appointment and you can directly reach Trivandrum Consulate our Person will assist you in all documentation.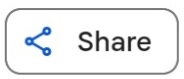 Documents required at the Consulate: 
Original Passport with 02 Years validity
Attested Medical Report ( Will be given you directly at Trivandrum )
Visa Reference Paper/number from UAE,
2 set Passport copies
Medical Certificate Attestation and Visa Stamping Charges

Duration

Charges

3 to 5 Working days

Rs 13500/-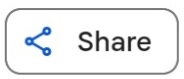 * No need photo. Eye scan, finger print and photo catching will be done at the Consulate.
Note : If any delay in updating visa / Server down / Strike may force you to stay one more day in Trivandrum.Embassy Rules and Processing Time may subject to change  
Important things to Check before you Fly to UAE
Make Sure your Passport is ECNR.
Nurses Required Special Emigration Approval even if your Passport is ECNR.
check Ok To Board Requirements with Airline ( Emirates Not Required )
 

 
Required documents for attestation
Medical Certificate from Gamca Approved Medical Center
Passport Copy
* Visa Copy,Contact Copy and Photo Not required
* Attestation Charges Not refundable.

.


Survey No. 16/1, 17, Muttathara Village, Manacaud, 
Near Fort Police Station, Thiruvananthapuram, Kerala
Contact : +91 471 3388 888
Email : keralacon@mofaic.gov.ae
Timmings :Monday to Friday, 9am to 4pm,