Malaysia Tourist Visa

Malaysia Tourist Visa ( Started )
Malaysia Tourist Visa for one year validity is applied through Consulates and Embassy With Original Passport,South Indian Passports are Submitted in Chennai consulate and North India issued Passports in Mumbai & Delhi ,For applying Locate your Nearest Office Click Here or call us for a Document Pick-up, will be charged Extra,We Trawellday Tours is Top Rated Visa consultant & Tour Operator based in Bangalore and have our strong presence in 7 states in India, we are ISO 9001 : 2008 CERTIFIED Company,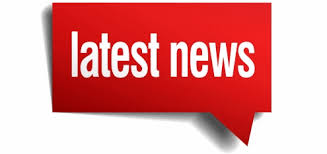 Malaysia offers Visa on Arrival for Indian travelers

Malaysia announces Visa on Arrival (VOA) effective 1st June 2022 for Indian travellers arriving in Malaysia through selected entry points via Singapore, Thailand, Brunei, or Indonesia, with a valid visa from either country. Travellers are allowed to stay up to 15 days with a confirmed return air ticket.Know More Click Here
Malaysia Tourist Visa Requirements
Original Passport
2 White Background Photographs (35 mm x 45 mm )
Duration Taken 5 to 8 Working days minimum
Charges Rs - 8500/-
Visa Validity 03 Months/30 Days Stay
Return Air Ticket .
Hotel Booking.
Photo Specification - Photograph should be recent (clicked within 6 months), passport size ( 35x45 mm )and colored with white background & Glossy Finish having face coverage 80% on it.
 VALIDITY 3 MONTHS SINGLE ENTRY VISA (1MONTH STAY) VISA FURTHER EXTENDABLE IF WANT TO STAY MORE THAN 1 MONTH
Malaysia Tourist Visa - One Year Multiple Entry Visa
Requirements:-
Original Passport
2 White Background Photographs (35 mm x 45 mm )
Visa Validity One Year /30 Days Stay Multiple Entry
Duration Taken 5 to 8 Working days minimum
>>>>>>>>>>>>>>>>>>>>>>>>
Malaysia Online Visa - One Month Single Entry
Malaysia Online Tourist Visa Requirements:
Passport colour Scan ( Jpeg Format )
One White Background Photo Scan ( Jpeg Format )
Air Ticket Copy ( PDF Format )
Hotel Booking ( PDF Format )
For ECR Passport 03 Months Bank Statement in PDF Format
Charges Rs 5000/-
Processing Time 3 to 5 Working Days
VALIDITY 3 MONTHS SINGLE ENTRY (1MONTH STAY) NOT EXTENDABLE
Processing Time is Subject to the Consulate
The consulate has the right to ask for additional documents or an interview
>>>>>>>>>>>>>>>>>>>>>>>>>>>>>>>>>>>>>>>>>>>>>>>>>>>>>>>>>
Malaysia Online Visa - One Month Single Entry
Easy way to Get Visa -
Malaysia Online Tourist Visa Requirements:
Passport colour Scan ( Jpeg Format )
One White Background Photo Scan ( Jpeg Format )
Charges Rs 6000/-
Processing Time 3 to 5 Working Days
VALIDITY 3 MONTHS SINGLE ENTRY (1MONTH STAY) NOT EXTENDABLE
Processing Time is Subject to the Consulate
The consulate has the right to ask for additional documents or an interview

Contact Address & Phone Number of our Branches

BANGALURU - RAJAJINAGAR

#259,1st C Main Road,12th Cross , Opp to GD Naidu Hall, Near to Jose Allukkas Jewellery, Mahalakshmipuram, Bangalore- 560086. ( Near to Rajajinagar Metro Station )
Contact : 91-9538801262 & +91 9538801261
Email : info@trawellday.in  
Office Timings :  10:00 AM - 6:30 PM

 

TAMILNADU - CHENNAI

Shop # 2,Ground floor,#10 Taas Mahal,Montieth Road,Egmore,Chennai–600 008,  Contact : 91-9962159512 & +91 8939276596  Email : chennai@trawellday.in

Office Timings :  10:00 AM - 6:30 PM

 
 
 

TELUNGANA - HYDERABAD

Shop no-13, 3rd Floor, Sanali Mall, Abids, Hyderabad Telangana- 500001. {Land Mark opp to Chermas above McDonald}
Contact : 91 8019909466 & +91 9246145646
Email : hyderabad@trawellday.in 
Office Timings :  10:00 AM - 6:30 PM

 

MAHARASHTRA - MUMBAI

#302, 3rd Floor, Navin Rajaram Bldg, Dadasaheb Phalke Road, Dadar East.Mumbai-400014
Contact : +91 9821443353 & +91 8080504086
Email : mumbai@trawellday.in  
Office Timings :  10:00 AM - 6:30 PM

KERALA - KOCHIN

# 72,Ground Floor,DD Vyapar Bhavan,KP Vallon Rd, Kadavanthra, Kochi, Kerala 682020
Contact : 91 9538801261 & +91 9620446636
Email : cochin@trawellday.in 
Office Timings :  10:00 AM - 6:30 PM